Virtual Management Meeting June 2023
In focus: Programming & streaming
Over 230 top executives attended RTL Group's sixth Virtual Management Meeting on 19 June 2023. On the agenda: Strategy, business and financial updates from the Executive Committee, followed by presentations in the areas of programming and streaming by six speakers from business units across the Group.
Strategy, business and financial updates
CEO Thomas Rabe opened the sixth Virtual Management Meeting by welcoming participants from across the Group, as well as members of RTL Group's Board of Directors. Thomas began with a realistic overview of today's challenges: weak advertising markets, a continued decrease in TV viewing, fierce competition in online video and streaming, and in-country consolidations blocked by regulators. Despite this, Thomas remains optimistic: Advertising markets will recover, total video viewing across linear and non-linear is increasing, and RTL Group has defined alternative paths to scale and a path to profitability for its streaming services. Meanwhile, new technologies such as Artificial Intelligence (AI) present the Group with significant opportunities.
Regarding the current challenges, Thomas promised: "What we are not going to do in the face of these market challenges is to slow down or reduce our investments in the transformation of our business. These investments are more important than ever, and we are going to invest through this cycle – as we did in the past."
Deputy CEO and COO Elmar Heggen continued with business updates on RTL's journey to a unified brand identity, the growth of streaming in Germany, the Netherlands and Hungary, and the continuing challenge of declining TV advertising markets across Europe. CFO Björn Bauer built on this during his financial update, explaining how the weak ad markets put pressure on key financials. Despite this, analysts continue to have a positive reception of RTL Group's strategy and results, and the Group's outlook for 2023 remains unchanged for the time being.
Deep dives: Content & programming
Inga Leschek, Programme Managing Director RTL and RTL+, kicked off the programming discussions by presenting the unique interaction of RTL Deutschland's flagship TV channel and streaming service. In Germany, RTL and RTL+ complement each other perfectly. By focusing on different goals – growing audience share in the 14- 59 age group for RTL and paying subscriptions for RTL+ – linear and streaming can use the same formats, such as Ich bin ein Star – Holt mich hier raus! (I'm a Celebrity... Get Me Out of Here!), to address different viewer groups. "Our superpower is the combination of these two playout lines," explained Inga. "In the end, we don't care where we reach our audience and where they want to watch their favourite shows, as long as they watch them and even pay for a subscription to do so." In addition, clever scheduling means that RTL can be used as a free marketing tool to boost content on RTL+. Overall, RTL and RTL+ use joint forces, supportive scheduling and clear targeting to reach their goals.
Next up, Guillaume Charles, Managing Director TV Content & Channels, presented Groupe M6's programme strategy in a digital world. With the youngest TV audience in France, Groupe M6 is placed at the forefront of all major disruptions – new usages, new competitors and new content. Groupe M6 responds to this challenge by offering the best content for its viewers. Over the past four years, the company has reduced its dependence on US content, achieved a 50 per cent hit rate for new programmes, and become the only French TV group to grow in primetime. With its four-pillar programme strategy, Groupe M6 aims to multiply innovative hits, be a leader in digitalisation, enhance operations through technology and maintain a high level of social responsibility. Guillaume explained: "We need to inform, we need to alert, we need to show actions that are positive for the planet – and we do that across all media of Groupe M6."
Mandy Chang, Head of Global Documentaries, concluded the content discussions by presenting Fremantle's global documentaries strategy. "We're all aware of consolidation and the disruption its causing in the global business," began Mandy. "But it's not all doom and gloom." In 2023, with consolidation disrupting the commissioning landscape, "bigger, fewer, better" is key when it comes to documentaries. To fulfill its goal of becoming a major global player in the documentary sector, Fremantle analysed the market to identify the most important territories for factual commissioning. And despite the challenges, Fremantle is growing – with 31 documentaries delivered in 2021, 52 in 2022 and 80 planned for this year. To continue growing, Fremantle will further develop its labels, seek M&A opportunities, diversify its on- and off-screen storytelling, and broaden its commissioning partners.
Henning Nieslony, Chief Streaming Officer at RTL Deutschland, started the streaming discussions with an update on RTL+ in Germany. As already explained by Inga, RTL+ is on track to becoming number three in the German streaming landscape. Unlike the global giants, RTL+ still holds strong growth potential in Germany. To achieve this growth, RTL+ will launch its multi-purpose app, extend partnerships and leverage advertising. As a strategic differentiator, the multi-purpose app will keep video at the heart of RTL+ while using music, audiobooks, podcasts and digital publishing assets to tap into significant markets. By bundling these offers, RTL Deutschland hopes to increase engagement and reduce churn rate. Henning concluded by thanking all participants, in particular the streaming experts across the Group, for their input: "It's fun and helpful to talk to all the experts in this virtual room, to find ways and perspectives on how to crack this formula on profitability, churn and ARPU raises in the streaming world. Thanks for that!"
Ellen van den Berghe, Chief Marketing Officer at RTL Nederland, continued by focusing on long-term profitable growth for Videoland, the leading local streaming platform in the Netherlands. By offering local entertainment and unique Dutch stories, RTL Nederland wants to make Videoland "the most-loved streaming service in the Netherlands". Ellen believes that focusing on inflow, churn reduction and revenue optimisation will lead to profitable growth. Videoland uses a multidisciplinary approach – a shared growth strategy for content and marketing – while balancing fast growth with long-term profits. To reduce churn, the team is continuously improving platform performance – for example by migrating one million customers to the new Bedrock platform. Overall, Ellen believes that "We should never lose our boldness of launching new ideas in the market, because that has defined our success with so far, and will definitely define our success in the future."
Judit Grósz, Chief Digital Officer at RTL Hungary, concluded the streaming sessions with the launch of RTL+ – a subscription-based tier developed in cooperation with Bedrock. Six months after the launch, RTL+ is off to a good start in Hungary. The launch used a flagship title – original drama series A Király (The King) – to create critical acclaim and media coverage. In Hungary, signature reality shows and local programming can perform strongly both on linear channels and RTL+ – similar to the content strategy of RTL and RTL+ in Germany, as presented by Inga earlier. From a marketing perspective, in-flow growth correlates strongly with new Hungarian fiction premieres, and customers are more likely to subscribe on weekends and holidays. In the future, RTL+ will be available on even more smart TVs, will be extended to Hungarian-speaking communities outside of Hungary, and will use AI to improve processes. Last but not least, content will be enriched with more sports programmes – such as a new partnership with the UEFA Champions League. "Sports content is a game changer," explained Judit. "This is a great investment that we are very proud of. It will change the whole streaming market in Hungary."
Following a Q&A session, Thomas concluded the sixth Virtual Management Meeting with the following message: "The markets are tough, but as we presented today, we are making enormous progress in the transformation and growth of our business."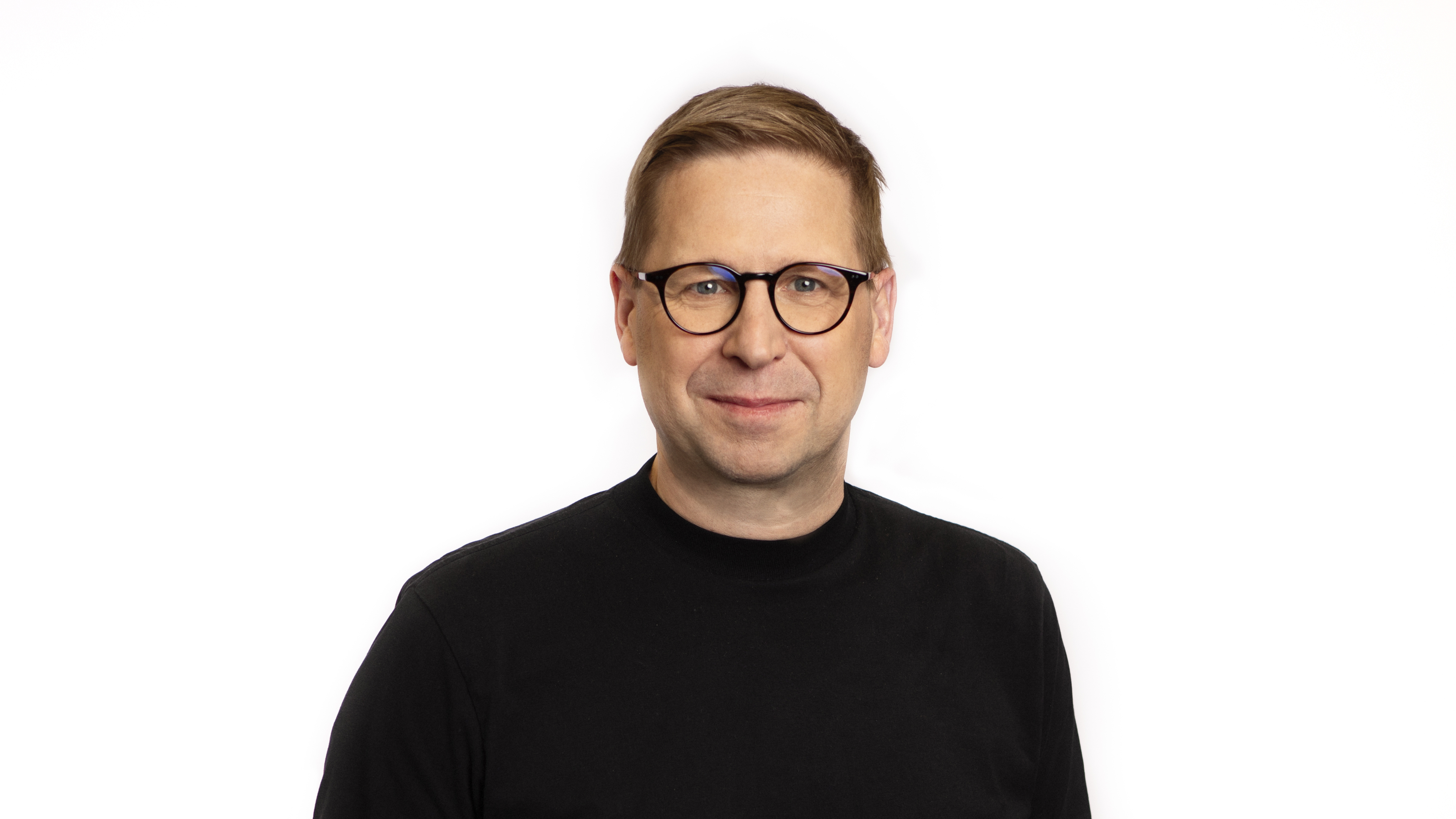 Oliver Fahlbusch
Executive Vice President Communications & Investor Relations, RTL Group
+352 / 24 86 5200