Fremantle announces several international deals, picks up prestigious awards and participates in keynote discussions at this year's Mipcom in Cannes.
From 16-19 October 2023, the world's largest global market for entertainment content opened its doors for the 39th time. Held annually in France, Mipcom Cannes is the perfect mixture of networking events and business opportunities, where new productions are introduced, outstanding content is highlighted and topics shaping the future of media are discussed. Below we collected the most important highlights from of Fremantle's presence at Mipcom 2023.
Opening with Alice & Jack
One of the highlights of the opening night was the international launch of the original drama series Alice & Jack, a love story for the ages. Produced by Fremantle, Me + You Productions, Groundswell Productions, De Maio Entertainment and Masterpiece in collaboration with Channel 4, the film premiered in the presence of Academy-award nominated actress and executive producer Andrea Riseborough. The gala was followed by a Q&A on-stage with her, Juho Kuosmanen, Director, and Richard Yee, Executive Producer.
Fremantle was also represented at the iconic official Mipcom Red Carpet. Talent from a variety of productions appeared, including Sam – Ein Sachse (Sam – A saxon), the first German original series for Disney+, Little Bird, a drama series about an indigenous child abducted during the Sixties Scoop, and Neighbours, an iconic soap which returned with new episodes in September 2023.
Going global with a variety of titles
The Piano
On 16 October, new sales deals for acclaimed and uplifting reality TV format The Piano were announced. The format, which sees talented amateur pianists play on public pianos while two superstar judges are watching, will arrive on RTL4 in the Netherlands and TV2 in Denmark. Fremantle handles global distribution for the format.
Andrew Llinares, Director of Global Entertainment at Fremantle, says: "The Piano is one of the most authentic reality shows in the market right now, taking the talent search genre out of studio and into a completely new direction. We're delighted to announce our first round of sales for this very special original format. It's so exciting to witness ordinary people from all walks of life perform flawlessly amongst the public, without knowing they're in a competition."
Thank God You're Here
The following day, another highly anticipated title returned following a 14-year break. Thank God You're Here is a hilarious comedy format, which is produced by Australian company Working Dog Productions. In each episode, a comedy guest walks through the blue door into an unknown situation, greeted by the catchphrase: "Thank God You're Here". After the most outrageous scenarios possible unfold, a famous comedian judges the performances and selects a winner.
Chris O'Dell, Head of Global Entertainment Production at Fremantle, says: "Thank God You're Here is a hilarious, unique comedy format, where the only thing audiences can expect, is the unexpected! We're extremely excited to be presenting this brilliant format at Mipcom. Back in 2006 it quickly became the world's highest selling comedy entertainment format, and now it's back and funnier than ever, which is a testament to the skillful team at Working Dog productions. We can't wait to see who opens the iconic blue door next."
Chanel, Kardashians and a nature documentary
The second day at Mipcom held more international sales deals for Fremantle in the world of non-scripted. Coco Chanel: Unbuttoned, which recently launched on BBC Two in the UK, has been sold internationally in Spain, Portugal, Greece and Poland, among other countries. The stylish documentary is based on the radical life story of Gabrielle "Coco" Chanel – the woman who turned fashion on its head.
72 Film's House of Kardashian is heading to Australia and Turkey following its successful UK premiere on Sky Documentaries. The three-part docuseries explores the rise, reach and cost that comes with being some of the most famous women on the planet. Natural history series Whale with Steve Backshall will also be released first in the UK, after which audiences in the MENA region, former Yugoslavia and Albania, Poland, Portugal and Spain can watch it.
Jens Richter, CEO of Commercial and International at Fremantle, says: "These latest high-end documentaries from world class producers offer broadcast partners and viewers insights into fascinating personalities, provocative stories, and unique discoveries. We are proud to represent ambitious programming and these sales reaffirm the commercial appeal of our expansive non-scripted slate. It is a pleasure to work closely with our buyers to bring these captivating documentaries to audiences around the world".
Jamie Oliver goes Pluto TV
On 18 October, Fremantle announced the launch of the dedicated FAST channel The Jamie Oliver Channel to US audiences. After a successful launch in the UK in partnership with Samsung and Germany thanks to RTL Deutschland, the globally renowned chef's cooking shows are arriving on free streaming service Pluto TV.
Laura Florence, SVP Global FAST Channels at Fremantle, says: "Fremantle and Jamie Oliver have been working together for 20 years, and the launch of The Jamie Oliver Channel in the US is another exciting step in our international partnership and another important milestone in our FAST business growth. With a huge back catalogue of premium cooking shows, we are delighted to be bringing his innovative style and natural approach to food to audiences in the US."
Winning across genres – here are the awards Fremantle received at Mipcom 2023:
The Piano won 'Best Reality Format' at the C21 International Format Awards
Little Bird took home the award for 'Representation of Race and Ethnicity - Scripted' at the Mipcom Cannes Diversify TV Awards
Fremantle secured four wins at TBI Magazine's Content Innovation Award:

'Best Documentary Series' for Channel 4 series Evacuation, which is distributed by Fremantle
'Factual Entertainment Programme of the Year' for Planet Sex with Cara Delevingne, the docuseries from Fremantle which premiered at last year's Mipcom Cannes
'Series Launch of the Year' for globally successful dating show Farmer Wants a Wife
'Single Brand FAST Channel of the Year' for The Jamie Oliver Channel
Panels & discussions at a glance
On day two, Camila Jiménez Villa, Co-founder and CEO of Fremantle company The Immigrant, discussed the production bridge between Spain and Latin America on the panel Bridge Across The Atlantic.
A special Neighbours panel took place on the same day. Moderated by film and TV critic Rhianna Dhillon, the session celebrated the return of the iconic show with cast members and Executive Producer Jason Herbison.
Luca Bernabei, CEO of Lux Vide, Peter Bose and Jonas Allen from Miso Film spoke in the Renaissance Producers session about the European drama production landscape on 17 October.
On the last day, Laura Florence, SVP of Global FAST Channels at Fremantle, and Jens Richter discussed what's next for global FAST channels as part of the FAST & Global Summit at Mipcom.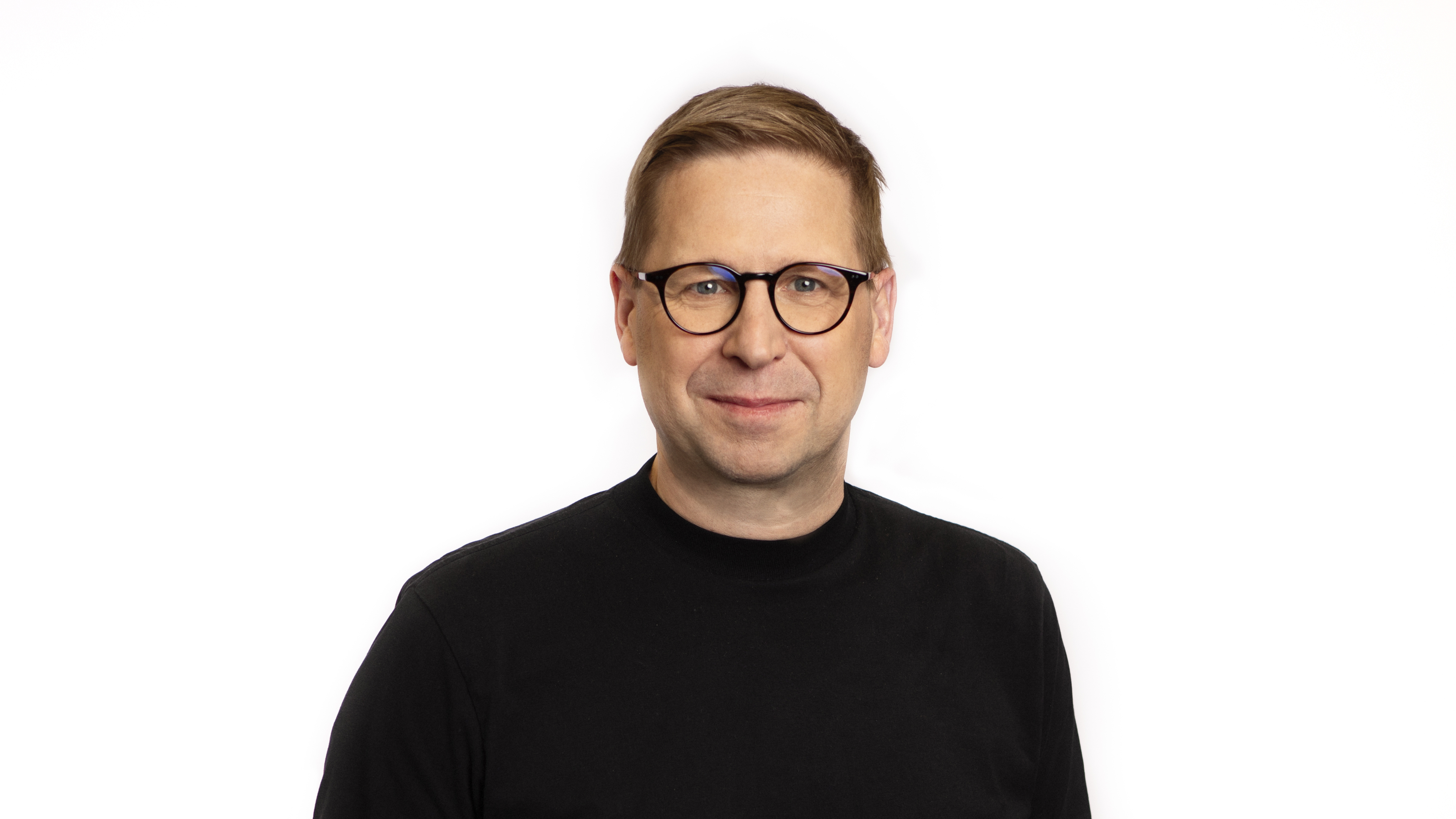 Oliver Fahlbusch
Executive Vice President Communications & Investor Relations, RTL Group
+352 / 24 86 5200